Hiring for retention in the education market.
A Checklist from Stronger Consulting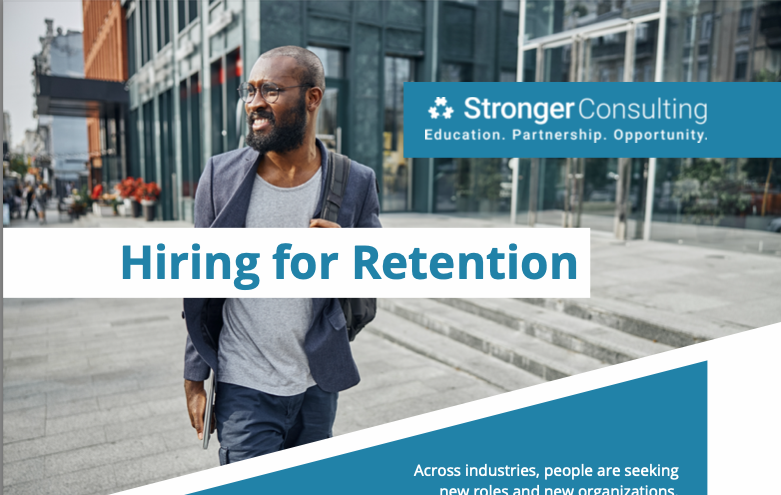 Across industries, people are seeking new roles and new organizations.
In education, lower pay and challenging conditions have driven many out of their roles. As retention issues grow, students pay the biggest price.
Fortunately, organizations can prevent employee turnover with a robust hiring process that ensures clear expectations and proper employee-employer fit.
Download our free checklist to evaluate your current hiring process and determine the changes your organization needs to make to boost retention.
Attract qualified candidates who are the best long-term fit for your organization
Get your team on the same page throughout the hiring process
Fill vacancies and get employees working productively faster
Every stage of the hiring process is a chance to attract the right candidates who will make a long-term impact on your organization. When you design the process with retention in mind, your team, your budget, and your impact all benefit.
Join our mailing list and download the FREE checklist today.